The European Commission's Digital Cities Challenge got underway last week when the first wave of participating cities came together in Brussels for the inaugural City Academy Seminar. It was the first of five seminars participating cities will attend over the next two years and it set the tone for a productive initiative. 
City representatives from Algeciras (Spain), Granada (Spain), Iasi (Romania), L'Aquila (Italy), Patras (Greece), Thessaloniki (Greece), Sofia (Bulgaria) and Ventspils (Latvia) were joined by the First Vice President of the Committee of the Regions Markku Markkula to welcome them to the programme.
The two-day event was marked by a lot of inspiration, sharing vision and knowhow, active learning and getting to know each other between Challenge cities as they prepared to embark on their journeys to transform into truly digital cites.
"The commitment and expectations by the participating cities are high. This hunger for knowledge support would probably justify larger scale actions in the years to come," said Policy Coordinator for Digital Transformation, Dana Eleftheriadou.
The innovative training session on the transformation of particular economic sectors, skills, open data, interactive city apps, technology centres, infrastructure and more, presented the ideal environment for exchanging knowledge as delegations from all the chosen cities were present.
In addition to these academic seminars, participating cities will also get customised expert support and analysis on how to maximise the potential of advanced technologies, in order to develop or review an intelligent growth strategy – whether their focus lies on smart specialisation, sustainable, digital or any other type of growth.
With seven more cities still to join the Challenge, the jury is still deliberating on the next batch of cities but an announcement is expected in March.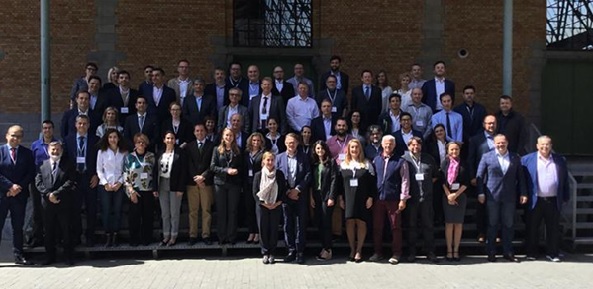 The second City Academy Seminar for the European Commission's Digital Cities Challenge brought over 40 European cities to Brussels last week, together with urban development experts, city managers, industry and policy advisors, to shape their strategic vision and smart growth policies.
The Ambition Academy Seminar was the first time all 15 Challenge cities could take part in an Academy session, and they were joined by a host of fellow cities, who are also following the programme on their own resources, as well as mentor cities that volunteer to inspire and share success practices with the group.
The academy fostered exchanges of good practices among 41 cities showcasing their numerous initiatives and experiences gained. Among the topics discussed was strategic vision, digital transformation governance, open data platforms, and digital transformation of city tourism.
Participants were able to draw on best practice examples from the mentor cities and share insights from their own projects such as onGranada Tech City in Granada. Cities and experts were also able to peer review each other's digital transformation vision and ambition statements.
The innovative training session was successful in creating a network of cities committed to digital transformation and working groups of joint thematic interests were formed between cities of different digital maturity levels.
With the Digital Cities Challenge now well underway, training to the digital transformation trajectory methodology for the next phases was provided to facilitate the work of cities until the next milestone, the next City Academy Seminar scheduled for October 2018.
"The stakes for the Digital Cities Challenge are high. If we want Europe to win in the global race for tech leadership and growth, this has to start in EU cities. This is not just a project. It is the kick-starter of a long, exciting journey and we are partners in this journey. The Challenge gives you international exposure and world-class support to create your territory's future. But you are the principal actors" said in her takeaway message Dana Eleftheriadou, Head of the Advance Technologies Team in the European Commission.
Click to see pictures from the seminar.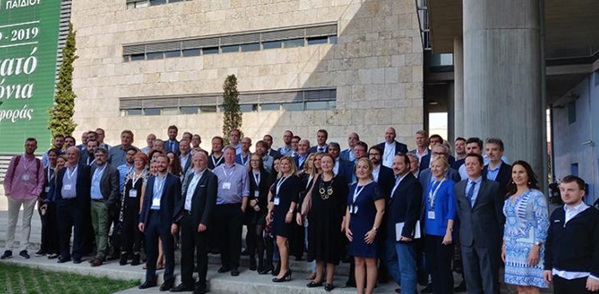 The Digital Cities Challenge moved into the strategy phase as participating cities came together for the third city Academy Seminar on the 17-18 October.
The Strategy Academy Seminar, hosted by Challenge city Thessaloniki, provided a unique opportunity for city representatives to collaborate on their digital strategies to boost local economic growth.
The cities pooled knowledge on the digital skills, priority actions, branding as digital-first thinking cities, and governance at the heart of their digital transformation strategies, as well as identifying potential funding streams for implementation.
14 external speakers came to Thessaloniki to talk about the digitalisation of the transportation and construction sector, how urban planning can speed up the digital transformation of cities, and alternative approaches to digital skills development.
The Director of Ecole 42 in Paris and Ecole 19 in Brussels, Olivier Crouzet, delivered a presentation on how these tuition-free computer programming schools are injecting digital transformation into education with no professors and no diplomas or degrees but instead based on new modern ways to teach, like peer-to-peer pedagogy and project-based learning.
European Parliament Member Eva Kaili set the tone with some insight on how blockchain and Artificial Intelligence projects will be funded in cities and regions to boost the digital economy. The MEP went on to close with the rally call, "Digital is happening, and the EU is working to make sure that our citizens can harness the benefits and our businesses can well position themselves worldwide. Together we can do it!"
"You have inspired each other, but also discovered common challenges and shared first ideas for joint actions. As a result, many participants felt both motivated and supported to roll out ambitious strategies in their own cities and regions," said Dana Eleftheriadou, Head of Advanced Technologies Team of DG GROW.
The seminar also allowed for the exchange of good practices among the participating cities. Taking up the mantel, Piia Wollsten, from the Mentor city of Espoo, galvanised the attendees with the story of how her city embraced digitalization to improve public services and economic redeployment in the second largest city in Finland.
"It was a pleasure to join Thessaloniki and mentor all those cities. It was a success!" said Pia.